SLOW GREEN THING ist eine Heavy Rockband aus Dresden/Germany. Die Band driftet Richtung 1970's Hardrock Einflüssen mit modernem "High-Gain"-Sound. Trotzdem vorwiegend Stoner-Rock und Doom-Metal-Elemente verwendet werden, lässt sich der Vierer in keine konkrete Schublade stecken. Psychedelischer Gesang und Jamming runden das ganze Paket ab.
SLOW GREEN THING is a Heavy Rockband from Dresden/Germany. The band is playing some classic 1970's hard rock mixed with modern high-gain sound. While using Stoner Rock and Doom Metal elements, the band can not be pigeonholed. Psychedelic singing and jamming round up it's musical style.
Sven

Vocal/Guitar

Conny

Bass

Andreas

Guitar

Jörg

Drums
When the time of Sven's band Burning Motors was over, he decided to rock on. So he was thinking about a new band and started to search for some cool dudes with passion and groove. After 2 years of trying and crying with different people, the band was finally formed in April 2013, when Andreas (ex-member of "Hammond Eggs") joined the band to support Sven on guitar. Some months before, Jörg (common member of Red Wave and ex-member of Fyretyre) took the place behind the drums and Conny (ex-member Seelenthron) became the man with the big strings.
Record label: fuzzmatazz.com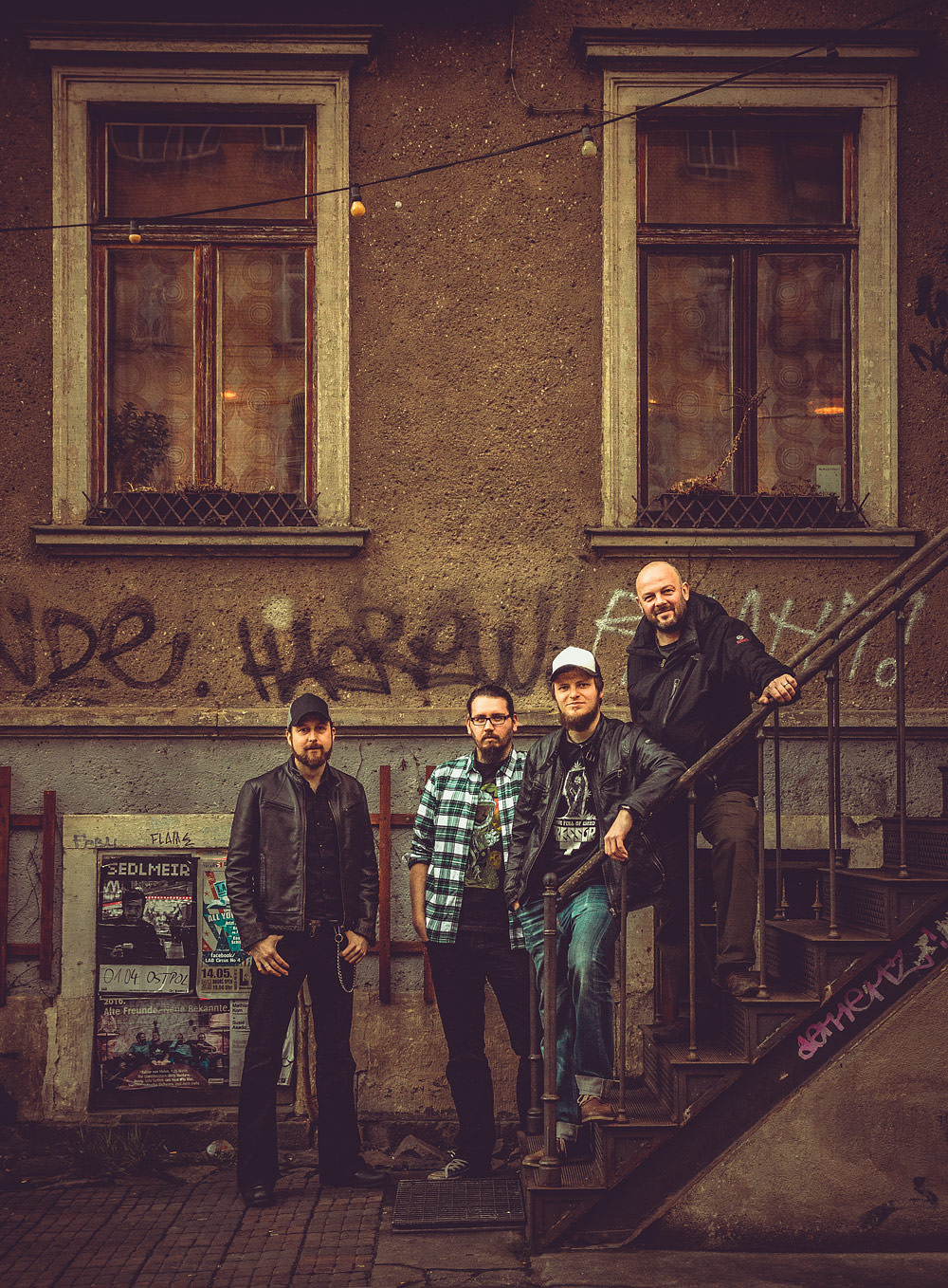 Fotos:
Peter Fritzsche
, Sebastian Kleinschmidt